While not mandated, many Property Managers and Landlords will require tenants to obtain Renter's Insurance as a part of the Leasing Agreements. One of the first mistakes renters can make is thinking they don't need it. A few little-known facts about protecting personal belongings from theft and damage in addition to protecting their savings if they are sued, will help convince hesitant renters to make this important choice.
Even if you don't think your belongings are worth that much, renter's insurance is a good idea because it covers your stuff from disasters such as fire, smoke, water damage, windstorms, and lightning. The cost of replacing even a basic wardrobe alone can add up quickly. It's your property. Protect it.

Renter's Insurance covers more than the replacement cost of personal belongings. Need a place to stay of your home is damaged? Hotel costs after a disaster can be included as 'additional living expenses" in your policy. Medical Expenses for an injured guest? A typical policy includes up to $5,000 worth of medical coverage. Kids cause damage to the neighbor's property? Liability Insurance could pay to replace it. Dog bites the neighbor? Most policies will provide coverage if this happens but check your policy, occasionally insurance companies will exclude or limit coverage for dogs.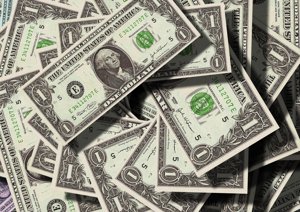 Tips for Shopping for Coverage
Decide beforehand how much coverage you need. This amount should be high enough to replace all of your belongings.

Make sure to choose a high liability limit to protect you in case you are sued as well. A great resource to help determine the value of your property is KnowYourStuff.org
Always get multiple quotes from several providers and don't forget that many insurers offer a discount for combining home and auto coverage.

Sometimes insurers will offer coverage for property only and not liability so know your options and find side by side comparisons to determine exactly what kind of policy is the best fit for you and your situation.