Wondering what your first steps should be in finding ideal renters? Before the applications and the credit/background screenings there's an important first step in finding renters that will care for your home as if it were their own. Having a positive first impression of the home is a big step towards attracting the best tenants so if you can't see yourself living there, how can you expect others to want to live there? Many rental homes have the stereotypical look and smell of a rental home so make yours stand out in a positive way by following some tips and suggestions from the Property Management Pros here at Solid Rock Realty.
· CLEANLINESS
Overall cleanliness is one of the most important factor when offering a home as a rental. Most prospective renters will take a look at the Kitchen and then the bathrooms to decide if the home is suitable for them. As the heart of the home, the Kitchen should always be extra clean, including the details such as inside appliances and cabinets. Bathrooms should sparkle and be free of mold, mildew, soap scum, and water marks on all surfaces.
· CLEAN CARPET
Carpets will not last forever and really should be replaced when wear and tear is evident. If carpets are not in need of replacement they should be professionally cleaned and deodorized to be free of odors and stains. We suggest a professional carpet cleaning at least once a year and always in between tenant move in/outs.
· FRESH PAINT
A fresh coat of paint is suggested every few years, depending on wear and tear. You can do this alone but it does pay in the long run to hire a professional. Doing this important shore regularly should keep the costs down and keep the home looking nice and fresh.
· APPLIANCES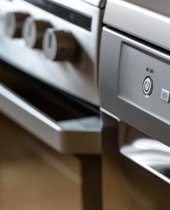 Fully functioning appliances are important. A lack of maintenance can indicate careless ownership. If the owner doesn't care, why would the renters? Make sure all the details are attended to such as HVAC, furnaces, water heaters, and plumbing, in addition to the obvious ones like ovens, dishwashers, disposals, refrigerators, washers and dryers.
· LIGHTING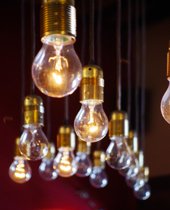 Natural light is important and should always be maximized but interior lighting can go a long way to making a rental feel like a home. Above all, make sure all bulbs and fixtures are in good working condition and even consider upgrading to LED bulbs to increase the look, longevity and appeal, especially in those all-important Kitchens and Bathrooms.
· EXTERIOR CURB APPEAL
First impressions make for subconscious judgement. If you are deferring maintenance on the exterior of your property it shows a lack of caring and renters will feel that. Pay attention to the lawn, flowerbeds, and gutters on all sides of the property. Make sure they are neat, clean and free of overgrowth and debris. Maintain the roof, gutters, pools and of course, the paint work. Make sure all doors and windows open and close with ease and definitely make sure all security features work.