A houseplant is a houseplant is the general rule of thought but plants that flourish in Florida may not have the same happiness here in the Rocky's. The dry altitude in homes here may wreak havoc on transplanted plants. A few tips from the team at Solid Rock Realty will help your houseplants love Colorado as much as we do!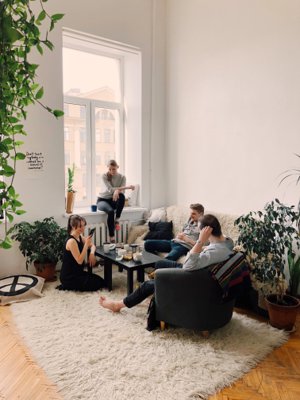 1. PICK THE RIGHT PLANT


Thick, waxy leaf plants that retain and store moisture are a great go to.
Palms, ferns and wispy plants tend to struggle in the dry air and will leave you feeling let down.
2. FIND THE BEST LIGHT


Most houseplants prefer indirect light but thrive near a sunny window so find a home for it close to a window.
If you don't get much outside light inside then make sure and talk to a professional about which kinds of plants need little light.
3. WATERING


One watering every five to seven days is an excellent rule of thumb for most houseplants but if your plant has extra thick leaves you can most likely water a little less frequently.
Don't overwater. Overwatering can be worse than under watering. If it's looking unhealthy and doesn't have the perk it usually does, cut back on watering until you know it's actually thirsty.
Don't underwater either. Try making a regular routine of watering to keep you from forgetting to water on a regular basis. If your plant is stunted or looks stressed, a drink of water may be in order.
4. LOVE YOUR PLANTS


Your houseplants bring beauty, health, and liven up your home so make sure and love them back. Keep them well cared for and they will bring your family lots of joy!