Considering renting your personal home or have an investment property in need of a Landlord? If you are like many of us out there that want to invest in Real Estate but do not want to go through the grind of actually being a Landlord, the good news is three is another option. Professional Property Management is a great answer to the age-old question of "How do I build my Real Estate Portfolio without having to manage the day to day tasks or take the 2:00am maintenance calls?" Finding the right Management company is about doing your due diligence and making sure everything they have to offer meets your needs, including the fee structure offered. Pay close attention to the details. As you will see below, there can be many unexpected fees associated with Property Management contracts. Here is a short list to help make you aware of what to expect when shopping Property Management companies.

ACCOUNT SET UP FEES
Many times, you will see this as an upfront cost when signing on with a Management firm. These fees can be non-existent or range in price and generally cover new account set up. We do not charge these fees!
MONTHLY MANAGEMENT FEES
The monthly fee associated with Management can vary from company to company. Percentage based fees based on rental income and rent collected are very common. Flat fees for monthly Management are also an option. Check out our fee structure by clicking here.
MAINTENANCE UP-CHARGES
These are usually presented as a percentage increase in maintenance charges. Always be aware if your Property Manager charges an extra fee on repair invoices. We do not charge these fees!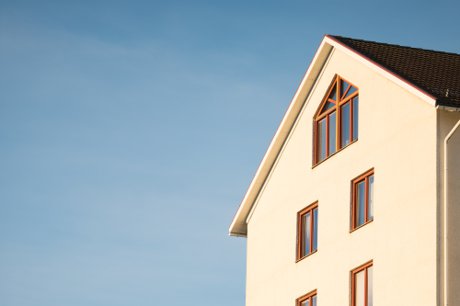 TENANT PLACEMENT FEES
In some cases, firms will charge a commission for finding qualified renters, which could easily be upwards of one month's rent. There are many companies out there charging zero fees to do all the advertising, qualifications and placement. We do not charge these fees!
PROPERTY INSPECTION FEES
While property inspections seem like a regular part of Property Management, make sure your firm doesn't charge extra for this service. Regular inspections, at no additional cost to you, is a mark of a dedicated management team. We do not charge for inspections!
LEASE RENEWAL FEES
When it's time to renew a lease, many Managers will find this is a great time to earn a little extra money and collect more fees from Owners. Not all Management companies charge for this service. Our advice, find one that doesn't. We do not charge for renewals!
Solid Rock Realty, here in Colorado Springs, is proud to offer professional Property Management services with ZERO additional fees! A low monthly management fee based on a percentage of rent collected fits easily within budgets and business plans to help create long term growth and additional wealth for property owners. We provide great service at a lose cost as well as peace of mind. We make certain that our goals align with yours!